Air Filter Replacement Service near Schererville, IN
Whether you have a powerful Silverado, a sporty Camaro, or an efficient Spark, we're certain that you'd like to keep your vehicle in pristine condition for as long as possible. Doing so isn't as difficult as you might think, it just requires you to be mindful of some of the important maintenances that your vehicle needs. Today, our team at Garber Chevrolet Highland wants to remind you to regularly replace your air filter.
Why Should I Replace My Air Filter?
First and foremost, when we say "air filter", we're not talking about a component related to your climate control system. Although that is certainly important, this plays a more critical role in your vehicle's performance. Your engine's air filter acts as a screen that helps protect this important piece of machinery and keeps it running as efficiently as possible. Since engines operate based on combustion, they need to pull in air from the outside to properly ignite the fuel. While drawing in fresh air, it's also likely that a number of nasty things come with it, such as dirt, gravel, and even bugs. Without a proper filter, this would start to clog up your engine. However, one filter can only last so long before it becomes filled with gunk, preventing your powertrain from pulling in the oxygen it needs.
When to Get Service
If your air filter is in need of replacement, you might start to notice a few signs that things aren't quite right. Typically, these relate to the burning of your fuel. You might see your engine taking a bit longer to start, but in particular you'll find indications that fuel isn't being properly burnt. If unusually thick, dark smoke is coming out of your exhaust pipe, this is a common symptom. This also means that you're likely running at a lower efficiency than you'd like to be, since fuel isn't being used to its full potential. So, if you notice any of these signs, it's time to pay us a visit. Of course, if you're staying on top of things, you'll likely want to come in for a check-up every 30,000 miles or so. For a more specific recommendation, you can consult your Owner's Manual.
Service
When you come into Garber Chevrolet Highland for service, we'll strive to make it as quick and effortless a process as possible. Our service bay is open six days a week, so we hope to always have a time that's convenient for you to come in. If you have particularly busy days, you can easily schedule service online so that your plans aren't interrupted. When the time finally comes for you to visit, you'll be able to relax in our comfortable lounge while our team gets down to business. We'll have you in and out in a jiffy!
Have you been forgetting this important service for your beloved vehicle? If so, come into Garber Chevrolet Highland for air filter replacement service near Schererville, IN. If you'd like to see what past customers have thought of our expertise, just read our many delighted testimonials!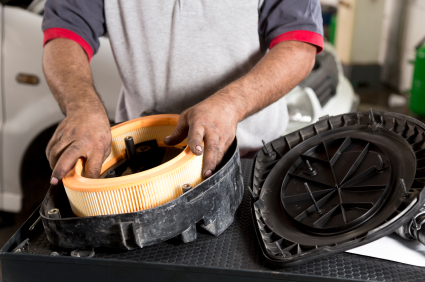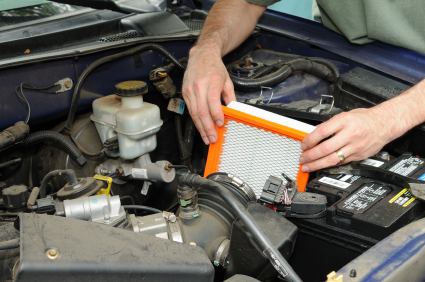 Service Hours
(877)-721-2753
| | |
| --- | --- |
| Monday | 7:30 am - 6:00 pm |
| Tuesday | 7:30 am - 6:00 pm |
| Wednesday | 7:30 am - 6:00 pm |
| Thursday | 7:30 am - 6:00 pm |
| Friday | 7:30 am - 6:00 pm |
| Saturday | 8:00 am - 4:00 pm |
| Sunday | Closed |
Testimonials
Great Customer Service
IN
11-13-2018
We got hooked up!
Indiana
1-9-2019
Enjoyable Experience
IN
3-12-2019
Best Service!
Highland
4-17-2019
Barb is amazing!
Indiana
5-13-2019
Customer Testimonial
6-2-2018
Customer Testimonial
3-1-2018
Customer Testimonial
3-2-2018
Customer Testimonial
3-22-2018
Customer Testimonial
2-23-2018
Customer Testimonial
12-28-2017
Customer Testimonial
12-18-2017
Customer Testimonial
1-6-2018
Customer Testimonial
1-6-2018
Customer Testmonial
1-6-2018
Customer Testimonial
7-7-2017
Customer Testimonail
7-14-2017
Customer Testimonial
7-28-2017
Customer Testimonial
6-28-2017
Customer Testimonial
6-28-2017
Read More