Tire Rotation Service near Schererville, IN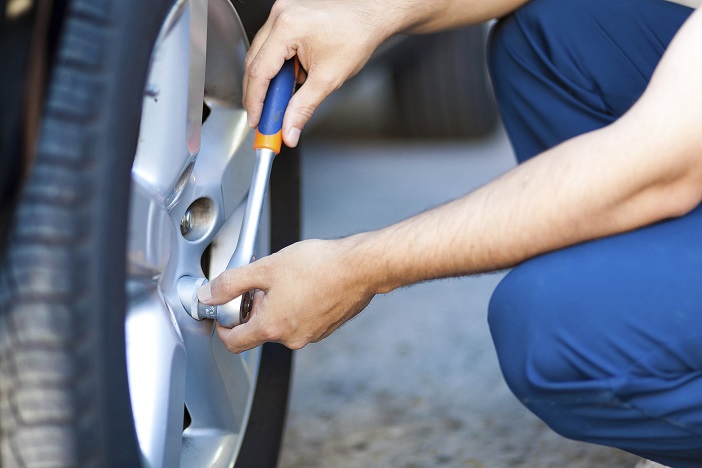 Service Hours
(877)-721-2753
| | |
| --- | --- |
| Monday | 7:30 am - 6:00 pm |
| Tuesday | 7:30 am - 6:00 pm |
| Wednesday | 7:30 am - 6:00 pm |
| Thursday | 7:30 am - 6:00 pm |
| Friday | 7:30 am - 6:00 pm |
| Saturday | 8:00 am - 4:00 pm |
| Sunday | Closed |
Properly gripping the pavement with every dip and turn is a crucial part of owning an automobile. You can get the most out of your current set of tires without having to constantly replace them one-by-one when you stop by Garber Chevrolet Highland for a tire rotation. Our experts within our Service Department will assess the condition of your tires and get them switched around to further their lifespan and save you some extra cash in the long run. You can schedule a service appointment today by giving us a call at 219-924-3344!
When Should I Rotate My Tires?
If you aren't quite sure when the best time is to stop by, we would be happy to get you up to speed! We generally suggest that our customers swing by our service bay every six months to make sure that everything is running ship shape. If you would like a more specific timeframe, you will generally want to pay us a visit every 3,000 to 7,000 miles. We understand that there is a large difference between these two numbers, but driving habits, climate, commute distance, and terrain can all affect tire wear. If you are the type of person that likes to drive off the beaten path during inclement weather, then you should probably stop by around the 3,000-mile mark to be safe.
Warning Signals
There are a few notable signs to look out for so you are aware of your tires' erosion and can rectify the situation immediately. It is essential that these warnings don't go ignored or they can result in a popped tire on the side of the interstate. If you notice that there is uneven wear between your tire treads then it means that there is an irregular pattern forming and your tire can burst at any moment. One of the most obvious things to look out for is if you drive above 45 MPH and notice your steering wheel start to vibrate uncontrollably. This is your ride telling you that there is tire imbalance due to pressure loss and you should get it taken care of as soon as possible.
Online Tools
If it is time to get your tires rotated, then you can utilize some of the handy features that we have implemented into our website to help you save some time and stress here at the dealership. If you aren't positive if it is the right time or want to learn more about what goes into a tire rotation, you can click on our Ask a Tech form to get in touch with one of our expert mechanics. Once we receive your inquiry, we will work tirelessly to get back to you with a detailed response. If you know you are long overdue, you can tap into our Schedule Appointment form to secure a time slot that fits your schedule.
Come take care of your tire rotation service near Schererville, IN, as soon as today! We at Garber Chevrolet Highland look forward to getting you back on the road with optimal traction. Just stop by our location at 9700 Indianapolis Boulevard in Highland, IN.
Testimonials
Great Customer Service
IN
11-13-2018
We got hooked up!
Indiana
1-9-2019
Enjoyable Experience
IN
3-12-2019
Best Service!
Highland
4-17-2019
Barb is amazing!
Indiana
5-13-2019
Customer Testimonial
6-2-2018
Customer Testimonial
3-1-2018
Customer Testimonial
3-2-2018
Customer Testimonial
3-22-2018
Customer Testimonial
2-23-2018
Customer Testimonial
12-28-2017
Customer Testimonial
12-18-2017
Customer Testimonial
1-6-2018
Customer Testimonial
1-6-2018
Customer Testmonial
1-6-2018
Customer Testimonial
7-7-2017
Customer Testimonail
7-14-2017
Customer Testimonial
7-28-2017
Customer Testimonial
6-28-2017
Customer Testimonial
6-28-2017
Read More