Use Your Tax Refund to Buy a Car near Schererville, IN

Receiving your tax return is always a huge treat. It can be a welcome mid-year bonus that helps pay bills, fund trips, or add a bit of extra padding to your savings. At Garber Chevrolet Highland, we'd like to educate you on why using your tax return to assist with purchasing a vehicle is a great long-term decision. By the time you've seen all the reasons this is a wise choice, you'll be itching to come down to our dealership.
The Benefits of Using Your Tax Refund
As a preface, we know that your immediate instinct to this thought might be negative. After all, you just received all this money back, should you really spend it all at once? Believe it or not, choosing to save it might actually lose you money in the long term. When you finance a purchase, your down payment can make a huge impact. It can be the difference between being approved and denied for a loan, and can substantially decrease your interest rate and overall loan duration. As an educated buyer, you should always know that the longer your loan period extends—especially with higher interest—the more money you have to pay overall. Finally, your tax return could be that extra boost you need to afford a vehicle you couldn't have purchased otherwise!
Online Tools
If you're still uncertain if this is the wisest choice for you, we'd encourage you to use the Payment Calculator found under the Finance tab on our website. This tool allows you to input what you'd like your monthly payment to be, as well as the intended term duration and interest rate. It will then show you the highest price of the vehicle you can purchase. If you're open to try a bit of an experiment, perform this first as you would normally, and then try it again, this time adding in your tax return to your down payment value. Once you start talking to our team members in person, we'll help you get the most benefits possible out of this additional money. Before coming in, you can always Get Pre-Approved using our online form and even complete an entire Finance Application in advance.
Inventory
Of course, you'll need to find the perfect vehicle for you in order for all of this to be worthwhile. We feel confident that, with the help of our modern search tool, this won't be a problem or you. Just use the New and Pre-Owned tabs at the top of our website to navigate to whichever search results are more preferable for you. Then, start surveying all of our spectacular models! If you need a hardy truck, we'd recommend options like the Chevy Silverado line. For a large-size SUV, the Tahoe has been a long-time favorite. The Impala is a superb sedan if you want both luxury and power. We even carry Corvette's for our customers with a real need for speed. Just keep in mind that our inventory is constantly rotating, so you'll want to act quickly if you see an option you like.
We hope that this explanation has helped convince you of the huge benefits you receive when you use your tax refund to buy a car near Schererville, IN. Starting this process is as easy as visiting Garber Chevrolet Highland and talking to our friendly Finance Department members.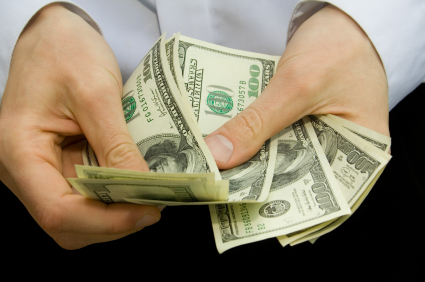 Sales Hours
(877)-946-8227
| | |
| --- | --- |
| Monday | 9:00 am - 8:00 pm |
| Tuesday | 9:00 am - 8:00 pm |
| Wednesday | 9:00 am - 8:00 pm |
| Thursday | 9:00 am - 8:00 pm |
| Friday | 9:00 am - 7:00 pm |
| Saturday | 9:00 am - 6:00 pm |
| Sunday | Closed |
Testimonials
Great Customer Service
IN
11-13-2018
We got hooked up!
Indiana
1-9-2019
Enjoyable Experience
IN
3-12-2019
Best Service!
Highland
4-17-2019
Barb is amazing!
Indiana
5-13-2019
Customer Testimonial
6-2-2018
Customer Testimonial
3-1-2018
Customer Testimonial
3-2-2018
Customer Testimonial
3-22-2018
Customer Testimonial
2-23-2018
Customer Testimonial
12-28-2017
Customer Testimonial
12-18-2017
Customer Testimonial
1-6-2018
Customer Testimonial
1-6-2018
Customer Testmonial
1-6-2018
Customer Testimonial
7-7-2017
Customer Testimonail
7-14-2017
Customer Testimonial
7-28-2017
Customer Testimonial
6-28-2017
Customer Testimonial
6-28-2017
Read More